Why is our meat so pink?
Our meat is fully cooked and well done. The pink color is called a smoke ring. This is an indication of the true slow cooked, slow smoked barbeque and is what gives our meat its unique flavor.
OUR MENUS ARE DESIGNED TO MEET ALL OF YOUR DINING NEEDS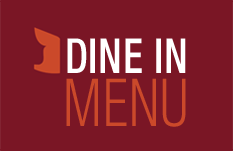 Select our Dine-In Menu if you plan to eat at our store or carry out your order. Bulk Foods are also available on this menu. These are perfect for feeding the family, entertaining friends, or keeping for leftovers!
Our convenient Pig'Nics allow you to call in your complete meal order and pick it up whenever you are ready. Perfect for office luncheons, family dinners, tailgate parties, picnics and more! We'll throw in everything you need to make a meal….plates, napkins, sauces, cutlery, and of course—great barbeque!
Have a family reunion, wedding, graduation party or other large gathering? Check out our Catering Menu and setup a time to come discuss your event with our owner or manager. We have everything to put delicious food on your party table with options ranging from simple drop off to full service.
Select our Holiday Menu if you want to feed a crowd something delicious and unique. All orders must be placed three days in advance and can be picked up after 12 pm.
​
​